Main Page
From Termux Wiki
Welcome to the Termux Wiki
Termux is a terminal emulator and Linux environment for the Android and Chrome Operating Systems.
Introduction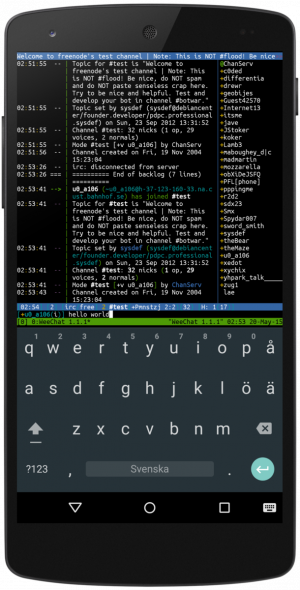 Termux is an Android terminal emulator and Linux environment app that works directly with no rooting or setup required. A minimal base system is installed automatically; additional packages are available using the APT package manager.
How to use the app
How you can install more software
How to use an external keyboard or mouse
Termux also has some extra features like device's APIs which are included in extra addons.
Some frequently asked questions about termux.
And more...
If you still got some questions after reading the FAQ please check out the community pages.